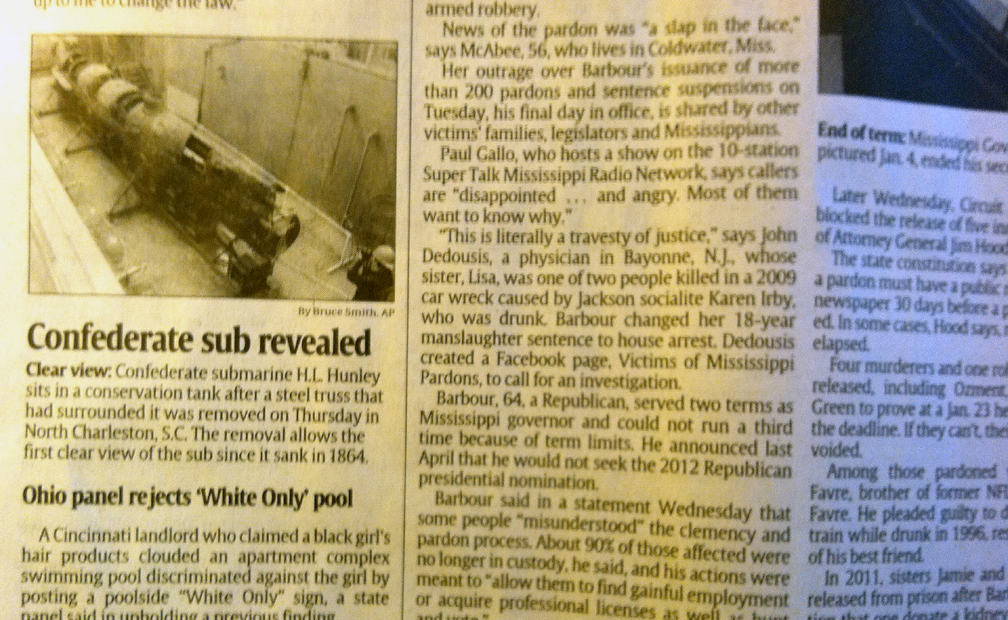 Like many of you, I think Sen. Glenn McConnell devotes too much — including too much of our money — to the Hunley Confederate submarine.
But I don't get quite as outraged about it as some. For me, it's a matter of proportion. I think research should be done on the Hunley. I just don't know that South Carolina has to do it, and I really don't like the atmosphere of cultishness around it — which tends to attend anything anything Confederate, where the senator is concerned.
I am frequently reminded that the rest of the country finds the Hunley fairly fascinating, if not quite as fascinating as McConnell does.
I was looking at USA Today this morning (hey, I'm at a hotel, and haven't seen any other papers), and saw the above item.
Mind you, it was a news brief, but it was still news. That seems about right.
Burl, what do you think, as an expert on midget submarines?
Related Posts