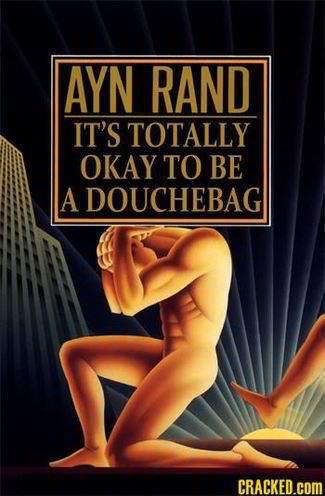 Continuing with our Star Trek theme today, I'm going to bend the acceptable-language rules a trifle to share the above, which George Takei himself posted on Facebook earlier today. I think he got it from here…
The title, of course, is only a slight rewording of Ms. Rand's classic treatise, The Virtue of Selfishness.
Randians kept reminding us that "Atlas Shrugged" Still Flying Off Shelves!
I'll bet this title would sell as well. I might buy a copy, just to be seen on my bookshelf.