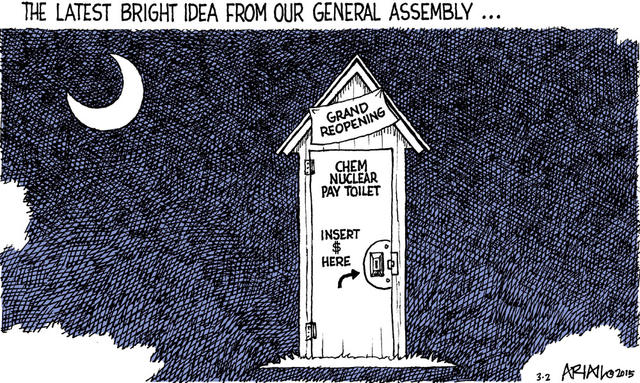 Some possible topics:
Whoa! I need to run out and vote for sheriff — This totally snuck up on me, which never would have happened when I was still at the paper. Any of you who also live in Lexington County, please share any thoughts you have on the subject. I'm probably going to follow my colleagues' advice (they've met with and quizzed all of these guys; I have not) and vote for Jay Koon, even though the governor backs him.
Netanyahu Criticizes 'Bad Deal' — Don't know whether he's right or not. But I agree with Susan Rice (for once) that "A bad deal is worse than no deal." Hope she means it. But now that it's done, what do y'all think? Should Bibi have spoken to Congress, or not?
House passes legislation to fully fund DHS — I know it was silly of me to worry, but I seldom travel by air, and I've never traveled as far from home as we're about to, and it was stressing me just a little bit to think of having to deal with ticked-off TSA workers who are not getting paid to work. After all, I went to all that trouble to buy a backpack that I was assured was the right size for carryon, and what if I get somebody who arbitrarily announces it isn't? I don't want to check it and lose all my stuff somewhere between here and Southeast Asia…
Y'all have any other ideas?
And just for a little something extra to talk about: Do you suppose even Robin Hood could have done this?