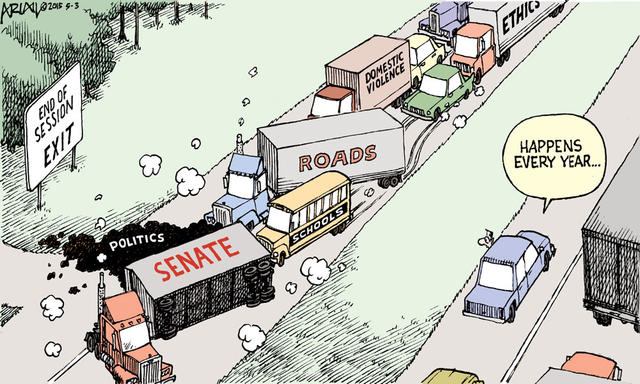 A few topics to chew on:
Midlands Gives — First, a reminder that today is a great day to give to local charities. If you can't think of one. For many, the gifts will be matched by donors who have committed in advance. Learn more here.
Milliken endorses free trade — OK, so maybe this isn't a big deal to you. But that's because you haven't sat through lengthy editorial meetings in which the late Roger Milliken extolled the virtues of protectionism. This is kind of a big deal, which is why it made The Wall Street Journal's front page.
ICYMI: Texas governor assigns State Guard to keep eye on U.S. military — Once, Southern states welcomed military operations. Now that paranoid, anti-government, nullification-loving lunatics frequently hold public office, we get this kind of nonsense. And yeah, this story's been out there for several days, but I just saw it this morning.
Report: Islamic State claims credit for Texas attack — Deliberately provocative foolishness on one side, dependable evil on the other. We'll have another round of "Je suis Charlie" in response, but this stuff is inexcusable. You're just not going to convince me that the right and true and "courageous" way to stand up to terrorism is to go out of your way to offend hundreds of millions of Muslims who are NOT terrorists, and mean you no harm.
Or… whatever y'all want to talk about…