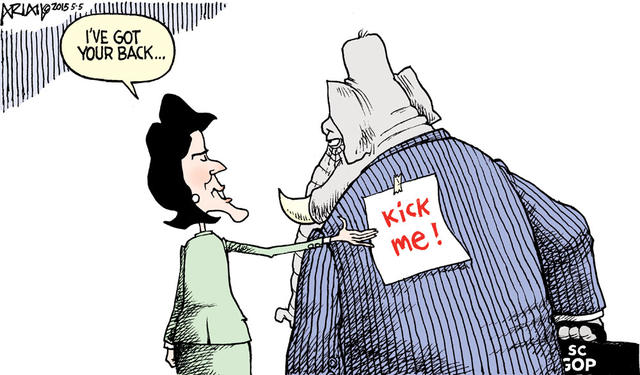 Well, we seem to have gotten to the bottom of the problem that was keeping me from even seeing my blog, much less posting on it.
So here's a nice multi-topic post to get us started:
N.F.L. Says Patriots Probably Deflated Footballs Purposely — See? Bryan's not the only one who gives you sports topics to talk about, is he? And you don't really like him better than you do me, do you?
Black Box Suggests Germanwings Co-Pilot Practiced Crash: Investigator — That guy was one sick puppy. Apparently, he tested the settings for flying into the mountain, but reset the controls before the plane could respond to the settings, so no one noticed.
Borrowing plan for SC colleges, tech schools on shaky ground — Because fiscal conservatives believe government should live within its means, just the way families have to do, and everyone knows families never borrow money. Right? What's that? What's this "mortgage" thing you speak of? Some socialist plot?
Baltimore Mayor Asks Feds To Investigate Police Department — The sad saga continues. On a side note, anyone see this Margulies cartoon last week? Seemed to sum up the cognitive divide in the country fairly neatly.