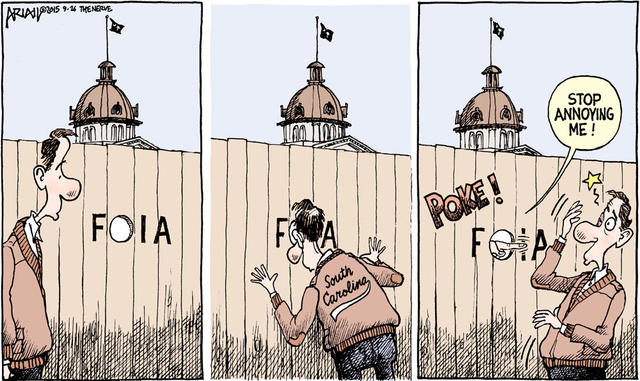 Well, I hate to do back-to-back Open Threads like this, but it's a busy week.
Here's what I'm seeing out there…
Judge stops firing of SC State president — What a mess, I confess. So… is there anything anyone can do about this situation? Not that I think firing this guy who didn't actually create the mess is the solution…
High Court Divided at Health-Law Argument — Does it bother anyone else when reporters and editors try to guess how the court will rule based on the hearing? It's always kinda bugged me…
U.S. Calls on Ferguson to Overhaul Its Justice System — The cop at the center of the probe was cleared of wrongdoing, but the whole city government was essentially indicted in this report.
Anything else y'all want to mention?