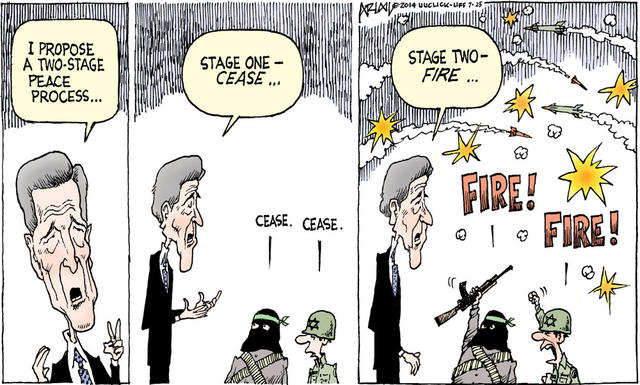 Folks, I'm not going to be sitting at my laptop much the next few days, but hey, that's no reason for y'all not to have something to talk about. How about these topics?
Europe and U.S. to Sharply Escalate Russia Sanctions – About time.
Central SC Red Cross chapter, United Way end 90-year partnership — The way this is explained, I suppose this was inevitable, with the United Way's new funding model. Will other major local nonprofits do the same?
John Kerry's gigantic blunder – David Ignatius says his short-term push for a cease-fire in Gaza has backfired spectacularly. Netanyahu is now warning of a prolonged conflict.