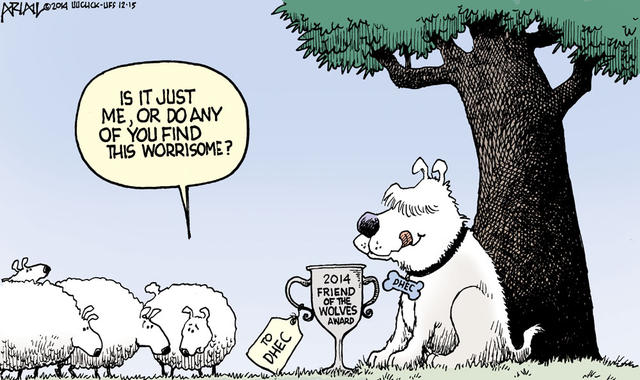 You haven't had one of these lately, and it's a newsy day locally, so here you go:
1. Metts resigns, agrees to plead guilty (thestate.com) — Thus ends 42 years as Lexington County sheriff. Here's a copy of the plea deal, and here's his resignation letter to Gov. Haley.
2. Taliban attack at Pakistan school kills at least 141 (WashPost) — And Pakistan retaliates by striking at Taliban (which would make the average, naive person ask, Why weren't they doing that already?)
3. Apple wins $1bn iTunes court case (BBC) — The odd thing is that this is about Apple only allowing music it sells to be played on iPods. And Apple is about to quit making iPods. This case stems from events in 2006. Sort of shows that our court system is ill-equipped to make relevant, timely decisions on fast-changing technology.
4. Jeb Bush says he is 'actively exploring' run for presidency in 2016 (The Guardian) — I thought I'd go with the Guardian version because you just know they've gotta be thrilled at the idea of another Bush in the White House.
5. Columbia police chemist who was forced out fires back at city (thestate.com) — She's sued the city for $3 million, and now she's speaking out, among other things saying that her departure from her job is "absolutely" "about race." That, and retribution.
6. Man breaks teacher's arm in classroom (AP) — This happened in Orangeburg, in front of her 4th-grade pupils.
I am excited to announce I will actively explore the possibility of running for President of the United States: https://t.co/luY4lCF2cA.

— Jeb Bush (@JebBush) December 16, 2014