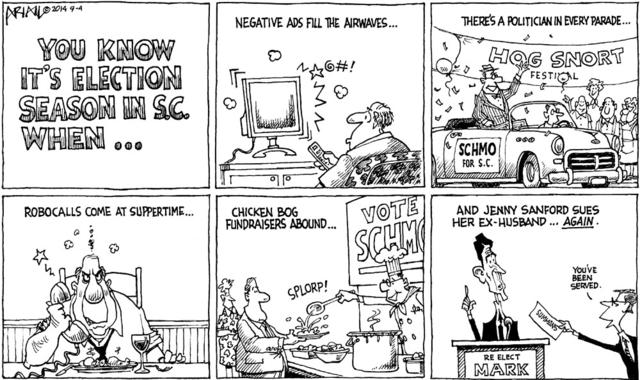 I'm giving you this VFP not because it's a very newsy day (it isn't), because it's been awhile, and gosh darn it, y'all deserve one:
West signals more Russia sanctions (BBC) — This is ahead of cease-fire talks expected tomorrow. And a day after POTUS draws a line in the Baltics. This is really kind of a jumbled story, but it's the most important thing I see out there, so it leads…
BP's 'reckless conduct' caused spill (The Guardian) — We could be talking up to 18 billion more in fines. Which, you know, is more than I make in a

year

!
McDONNELLS GUILTY: Ex-governor, wife convicted of corruption (WashPost) — Don't know if you've been following this, but today's the big day on it. The Post, the NYT and the WSJ are all leading with it. Which is why I turned to British outlets for my own lede and second story. 'Cause you know, I don't live in Virginia. And those of us who don't are mere voyeurs on a story such as this.
Johnson & Johnson Pushes Ahead With Ebola Vaccine (NPR) — Here's hoping they can get it out into the field quickly — and it works.
Joan Rivers dead at 81 (LAT) — For those of you interested, I figured L.A. would have the most complete coverage.
Two gubernatorial debates set (thestate.com) — Not necessarily front-page material, but I was hard-up for something local.