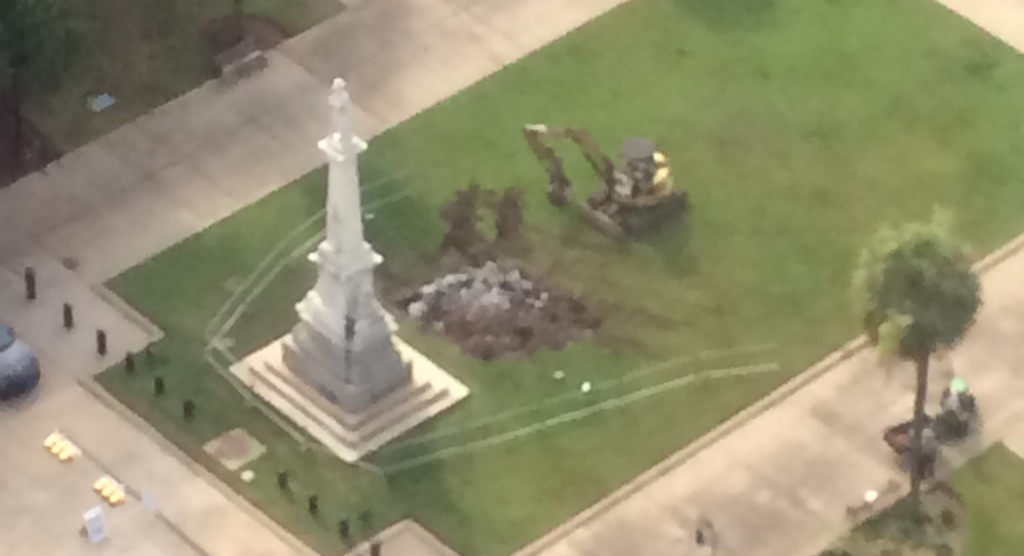 At breakfast this morning, I thought I'd give myself a treat and look down at the naked flagpole where the Confederate flag once flew, so I leaned over, looked… and the pole itself was gone.
I just saw a couple of trucks, and a messy spot that looked at a distance like a hole filled with broken chunks of concrete.
We've all grown used to the South Carolina that had a fetish for resisting change, or only allowing it in slow increments. But here in the New South Carolina, when we decide a thing needs doing, and it's long overdue, we just flat go ahead and do it.
I'm enjoying this new place.