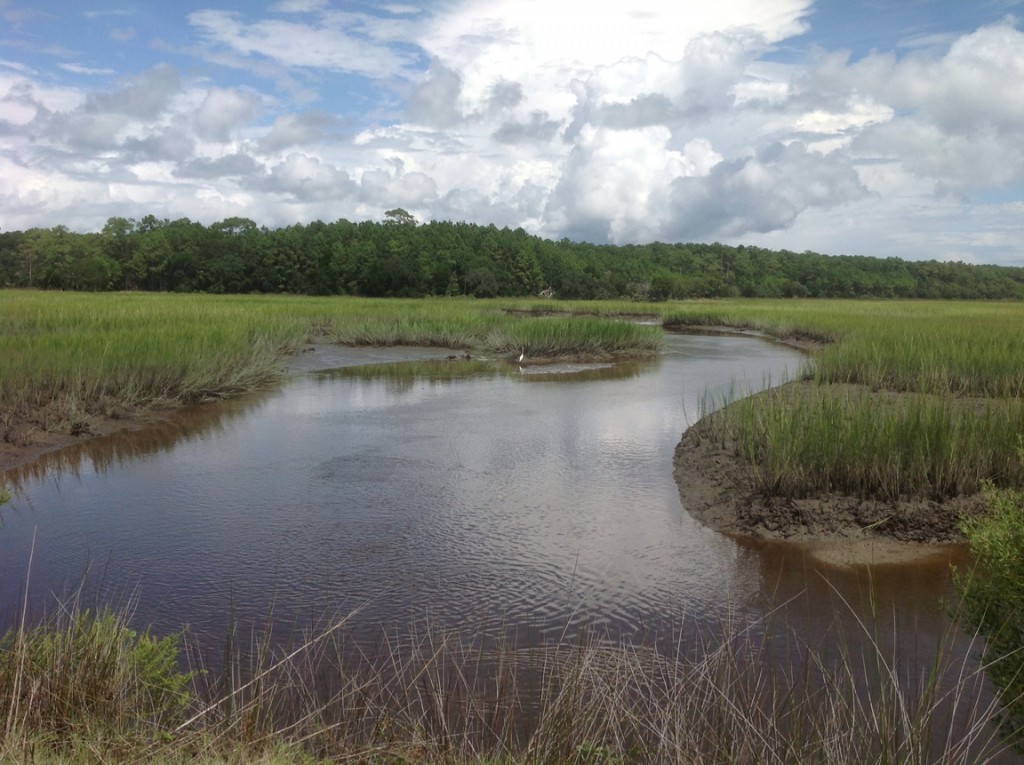 At about this point, some of y'all are wondering, "What happened to Brad?"
The answer is, nothing. I just had a busy weekend, and then was traveling today.
We had a meeting down at Hobcaw Barony, a fascinating client of ADCO's. Our meeting wasn't that long, but we spent most of the day traveling. Before leaving, I wanted to go out and see the unspoiled inlet that forms a significant part of the property, where USC's Belle W. Baruch Institute for Marine and Coastal Sciences does research.
It was beautiful. We had endured rain all the way down, and were to do so much of the way back, so this was a nice break.
Anyway, that's where I've been…