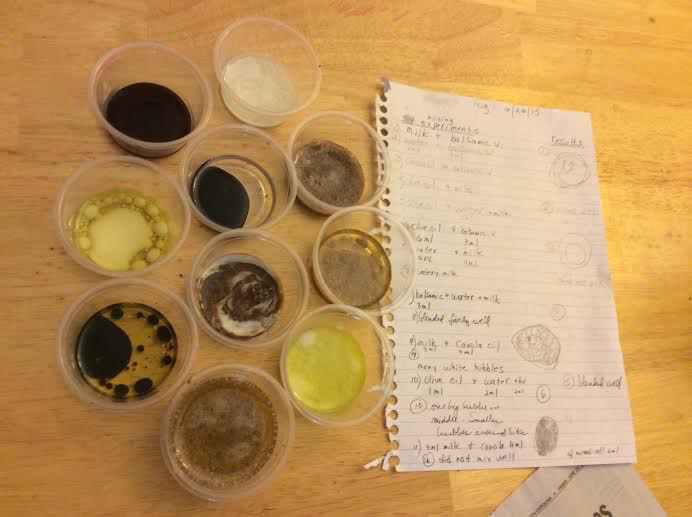 Yesterday, when my youngest granddaughter and her little brother arrived at our house to spend the day, she got right to work, asking my wife, "What liquids do we have?"
So my wife gathered oil, vinegar, milk and other things together, and my granddaughter started meticulously measuring amounts, calling them out to my wife in milliliters, and mixing the liquids in different concentrations in little plastic cups.
My wife's job was to write down the amounts and observations. My granddaughter would draw the results next to the notations, when she found them visually interesting.
She kept saying, "I love doing this! I love it!" My wife observed that that was a good thing, since she wants to be a scientist.
She's five years old, and just finished 4K at the local Chinese-immersion charter school. So she also speaks Mandarin, and hasn't started regular kindergarten yet.
Our girl's wicked smart.