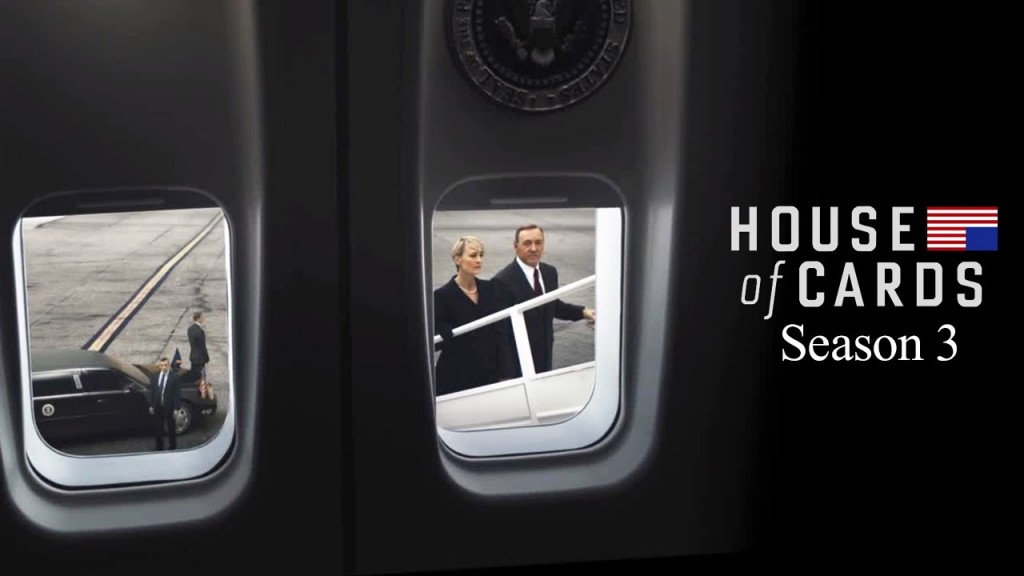 Some of y'all brought up this topic on a previous thread, so I thought I'd start a separate one.
Like many of you, I've at least gotten started on the new season of "House of Cards." I've watched four episodes so far. Don't know whether I'll continue.
I managed to slog through last season, and was actually missing it a little when someone suggested I try watching "The West Wing," which I had never seen. As you know, I really, really loved that show, and went on and on about it here. And now that I've watched a show about Washington that is that enjoyable, it's hard to sit still for something that doesn't have a single likable character.
Perhaps I will go back and finish watching the original, British version — even though M. just gave away the ending (I won't link to that spoiler, on the previous thread). I did like it a little better — although I only saw the first series, or season…
In these few episodes so far of the new season, I feel like the writers have run out of ideas, and are getting frustrated trying to think of new, more shocking ways for Frank Underwood to show how thoroughly rotten he is.
Slight spoiler: Take the opening scene of the first episode. You sort of knew what he was about to do standing at his father's grave. And one's credulity is strained. Frank is supposed to be smart. What if the request of one of the journos to get closer and observe Frank at the grave had been granted? It could have happened. And that would have been it for F.U.
Slightly worse spoiler: And what about the end of the fourth episode, which I saw last night? You can almost hear the writer thinking, What could Frank do, face-to-face with a nearly lifesize crucifix, that would still be shocking? And yes, it manages to shock (or at least offend), even though something very like it is anticipated. What's not credible about the scene is how Frank got there. We are led to believe that Frank has a conscience and that it's nagging at him, so he goes to the church sincerely seeking moral guidance (and if he's not sincere, what is he doing there, since there's no audience to perform for) — but then recoils at the central Christian message. Love is what causes him to back away and revert to type. Which is true to his character. It's just not credible that he would have been there in the first place.
Anyway, what do y'all think so far?