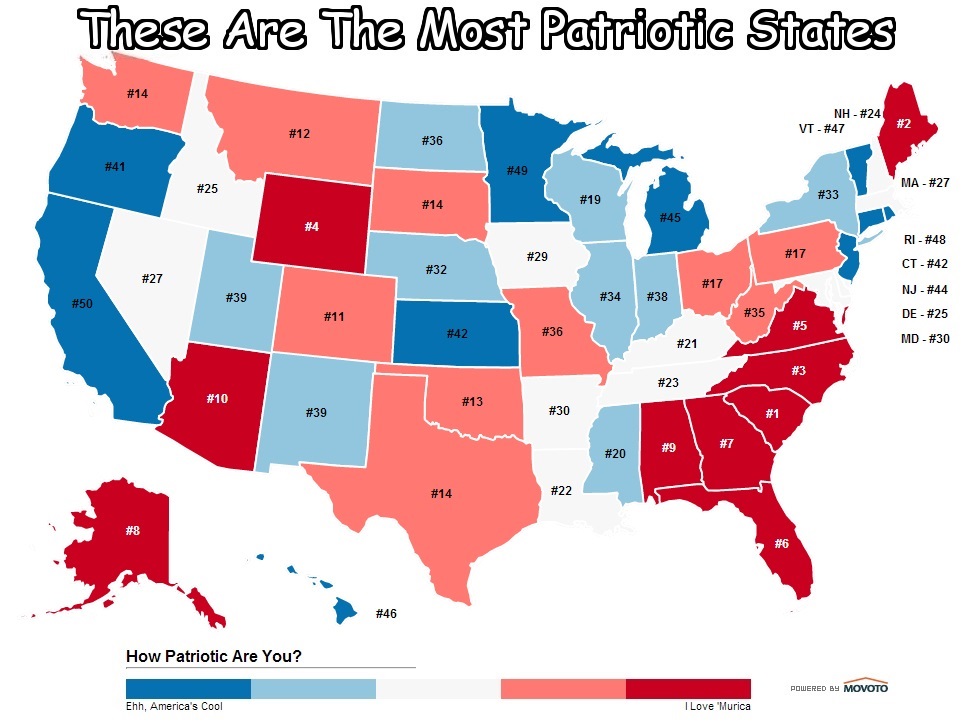 That's the conclusion based on this survey:
 South Carolina is the most patriotic state in the nation, a real estate research firm has found.

The ranking is based on Movoto Real Estate's measure of the number of people who Googled for American flags. The state also has the seventh highest veterans per capita, and 16th highest funding for veterans per capita….
Seems like a rather slim criterion to me. A state could top the list if, for instance, it was ordering flags in order to burn them or something.
Nevertheless, I don't doubt that South Carolina is at least among the most patriotic states, whatever your criteria. We have definitely come a long way on that score since that time, so very long ago that it's hardly worth mentioning, when we, you know, launched a war — the deadliest war in the nation's history — against the United States.